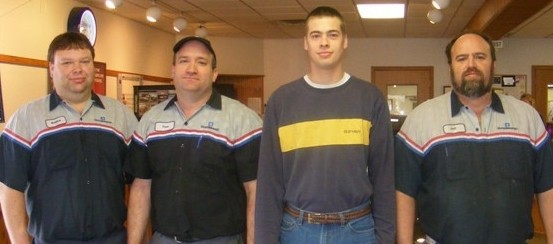 Pam Goldsmith is our Service Manager and can be reached at (563) 886-6054 to set up an appointment or to handle any problems you may have.
Technicians are Tom Potter, Jeff Gipson, Brian Smith and Sean Matheny. Make sure you come to Stueland Auto Center for service on your vehicle.
We Want To Be Your Dealer!
Our Service Department is open Monday through Friday from 8:00 am to 5:00 pm and Saturday from 8:00 am to noon. Closed on Sundays.